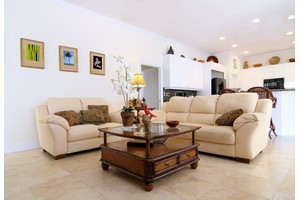 Most every family will have some type of get together, dinner party, business party, or all out social gathering in their homes during the holiday seasons. The holidays are a great time to get together with friends and family to enjoy good times and touch base with each other's lives!
But though we can have a lot of fun getting together, these times can be exhausting enough where you feel like you need a vacation just to recover from them. Instead, consider getting help this year from a professional service that can help you with your holiday parties.
Why keep the burden of cleaning in Chicago before hand, during, and after your holiday parties when you also have to worry about furniture arrangements, sleeping quarters, how many guests to prepare for, food, grocery shopping, snacks, and a million other details that are involved when hosting a party or get-together in your home (or rented space)?
All you need to do is call our professional party planning and implementation consultants and we can help you plan on the right services to assist you with your holiday parties. There are many things we can handle for you that will make you free to actually enjoy your family reunions or business parties this year!
Party Preparation Services
Getting your home in tip-top shape so you can be ready for guests is a huge chore, but not when you count on our party preparation services at Maids On Time, Inc. We are a well-known maid and cleaning service in the Chicago area and are a trusted professional company. Let us handle your home cleaning and organizing to prepare for your holiday parties and you'll have one less thing on your shoulders to worry over.
Party Serving Services Including Bar Tending
We can professional serve your guests at your holiday parties. Serving food, drinks, and even bar tending is available to you to assist you with your guests. No matter the type of function you plan for your get-togethers this year, we can help you make your party go over the top in sophistication and fun with our party serving services.
After The Party Cleaning Services
When it's all said and done and the party is over, the last thing you want to deal with is the huge mess your holiday party guests have made. Yes, you love your friends and family and enjoy your business functions -but no, cleaning up afterward is never fun.
Why not have a professional company like ours handle your after party cleanup as well? We can put your home back together in it's original organized status so you don't have to lift a finger. After all, you'll already be tired enough from all the activities as it is.
This year, you can do things different than you have before by getting help with your holiday parties. Our planning and implementation services in Chicago will be your saving grace to help you in your time of need and will ensure you're having fun and not left to be the one who has to do it all. Give us a call because we'd love to help you with a great quote you'll love for help with your Chicago parties!
If you would like to learn more about Party Planning & Implementation Services from the best professional cleaning services in Chicago, please call one of our local offices or complete the online request form.