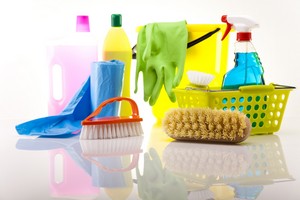 Too many Chicagoland homeowners still falsely believe that opting for professional house cleaning is a luxury. Let's face the facts though, today's lifestyle has made it so that this is a necessity. And what's wrong with that really? You let a pro handle your oil changes, dental work and house painting, it seems only logical to let an expert take care of your cleaning services in Chicagoland too. However, if you are still on the fence about whether or not you should take on
this type of task, here are some things that you should take into consideration.
All About the Benefits
Life keeps you busy and isn't going to slow down any time soon. When it comes to cleaning your home the truth of the matter is you have two main options: hire a professional or live in a dirty house. Stop thinking that hiring an expert is frivolous, especially when you factor in things like:
You will get a much deeper clean from a professional than if you try to manage this yourself. Even if you spend an entire day off cleaning, you will not get the level of extensive clean a trained and experienced expert does. For a minimal investment, your whole house will be cleaner than it has ever been.
You no longer have to invest money into a big collection of cleaning supplies. Sure, you still have to keep one or two of the basic staples on hand, but you can take back most of the storage space under your sink, cluttered with various cleaning supplies.
Cleaning is not just about how your place looks. Keeping a clean home is, first and foremost, about better health and
safety. This is especially important if anyone in your home suffers from allergies, asthma or other breathing-related health conditions. Give yourself and your loved ones a clean and healthy environment to call home, and let a cleaning expert get into every nook and cranny.
Plus you get your time back, as well as your peace of mind. Stop spending the precious little free time that you have off from work, trying to play catch up with your household chores. Let an expert provide you with the quality service you need that will also help you feel good about taking care of your home.
Most importantly, make it a point to work with a trusted and reputable company, like our team here at Maids on Time Inc. We genuinely care about the work that we do, as well as each client we partner with. Get in touch with us today to get the professional house cleaning service that you and your family deserve.
If you are looking for a professional Chicagoland maid service and cleaning company, then please contact us today.