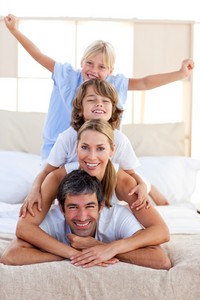 This is the time of year when people start to plan gift giving for Christmas. One of the best presents you can give is a house cleaning gift certificate. In fact, it's something you would probably love to receive yourself.
Who among your family and friends wouldn't appreciate a free house cleaning service? Even your boss and coworkers would probably rather have a house cleaning gift certificate than another useless gift that sits on their desk. Here are some options you can choose for gifting house cleaning in Chicagoland.
Whole House Cleaning For Busy Moms
You have friends, family, or coworkers that are busy moms. Imagine the look on their face when they open their gift certificate envelope. You read their mind.
Exhausted already, there's little time to clean up the house before the holidays arrive. Gift them now with whole house cleaning service before Christmas. There's nothing wrong with it being early since this is the hardest time of the year to get things like this done. Believe it, they will never forget your kindness.
Holiday Party Cleaning Service
The after effects of a holiday party can leave a house looking like a tornado ran through it. People cause messes and the more so when there's a lot of guests and a lot to drink. And then, there are all the kids and possibly pets tracking through the house for hours on end.
This year, your best friend could really use help cleaning up after the party. Make it easy on them and yourself by purchasing a house cleaning gift certificate for them. This is one mess that nobody has to worry about, so have fun!
Party Planning Service
Oh yes, there are maid services in Chicagoland that are highly skilled at party planning. Maids On Time, Inc., for example, offers gift certificates for all types of house cleaning services including party planning, preparation, serving, and clean-up. Your mom could probably use help like this as host of the Thanksgiving day dinner. Why not give her or someone else a break this year? And maybe you'd like a little help too?
For more information about Gift Certificates for House Cleaning Service and Party Planning in Chicagoland, please call one of the numbers listed for your area or complete our online request form for a quick response.